Aspern residential development site H6, 1220 Vienna
A property that creates a connection from a park to a lake holds beautiful potential. The location between U2 and Sonnenallee captivates with urban quality. We have taken advantage of this potential.
The raised open space on the first floor level connects the neighbourhood level with the building block level as well as the residential and commercial use. From the central square, the paths continue to the elevated commercial front zone, to the entrances of the residential buildings and to the attractive stairway at the IBA meeting place.
In the "craftWerk" business park, we are creating space for traditional businesses, but also for new ideas and products. This is intended above all to give start-ups a quick and uncomplicated start to their professional independence. In the integrated "do-it-yourself hub", do-it-yourselfers and hobbyists can use professional machines and workshops.
We enable the social mix of people of different ages and in different stages of life with a well thought-out housing mix. The offers range from compact starter apartments for young people, to family-friendly living with children in all life models, to integrated living in old age. Shared apartments are also possible in principle.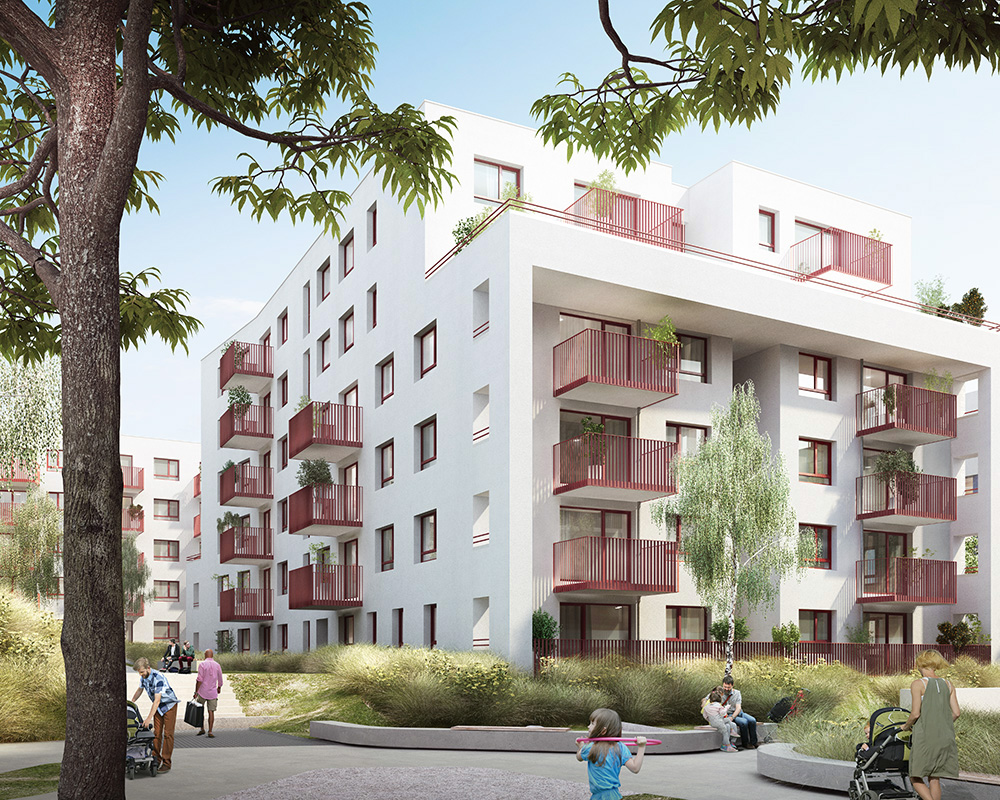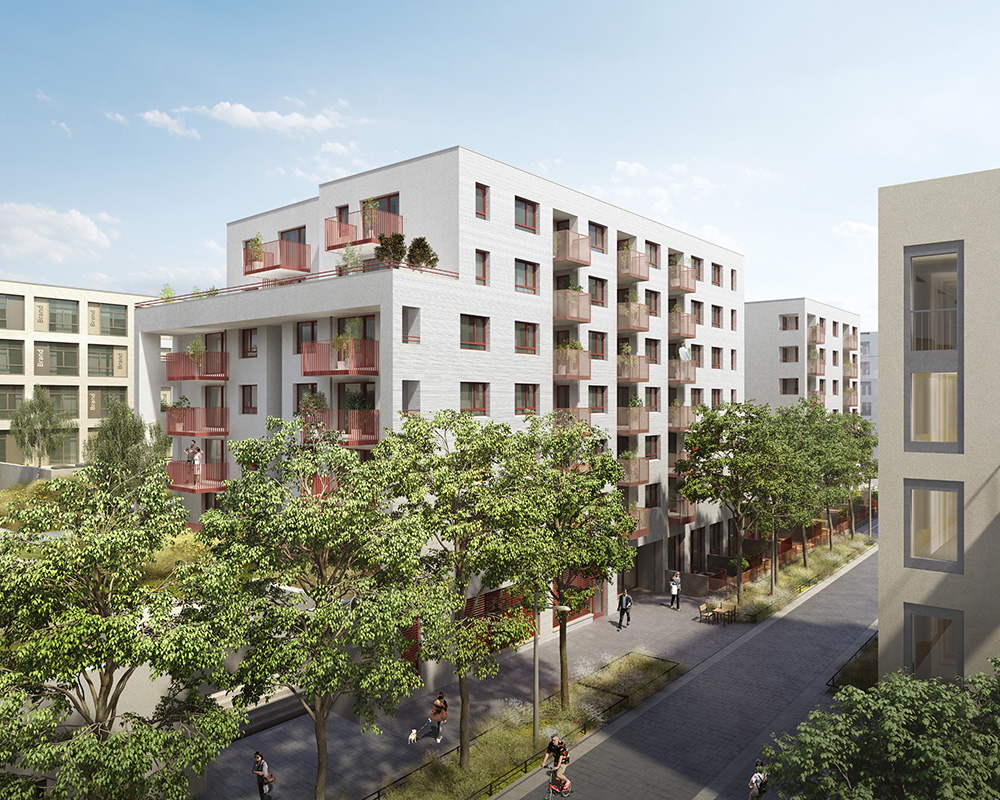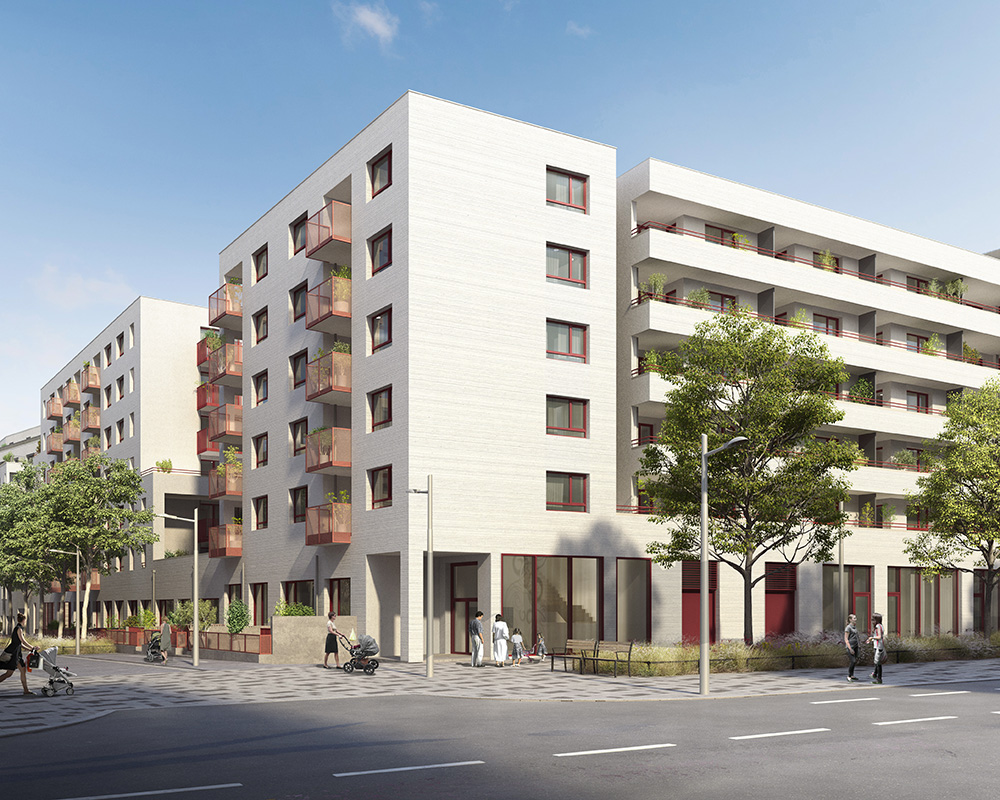 Project facts
Place: Eileen Gray Lane 5
Contest win:
2018
GFA (total above and below ground):
11,922 m²
Number of apartments:
107
Project Team
Partner
Partner architects:
HNP architects, Simon und Stütz, b18 architects
landscape planning:
dnd landscape planning
urban development:
wohnbund:consult
traffic planner:
Rosinak & Parnter ZT GmbH
Energy concept:
Engineering office DI Patrick Jung
visualizations:
Carpenter Kastler