Housing development Hödlgasse, 1230 Vienna
The residential building is located at the corner of Breitenfurter Straße and Hödlgasse and is the entrance from Breitenfurter Straße to the urban development area "Carreé Atzgersdorf".
Hödlgasse is only a few minutes' walk from the church square in the historic centre of Atzgersdorf. A zebra crossing over Breitenfurter Straße leads directly to the foot and cycle path of the Liesingbach, a small recreational paradise. With our design of the project, we take up both the perimeter block development of the nearby town centre and the construction methods customary in the locality. At the corners we break up the classic perimeter block development and create semi-public forecourts, which give identity to the respective part of the building with the colour of the façade and a tree at the square.
On the ground floor we place a multifunctional children's playroom. The laundry room is right next door, so that parents can supervise the children on the side. The room itself opens up to the street and the square with a glass façade. To the north, a green inner courtyard, well protected from emissions and merging with the large green spaces of the adjoining neighbours, invites you to linger.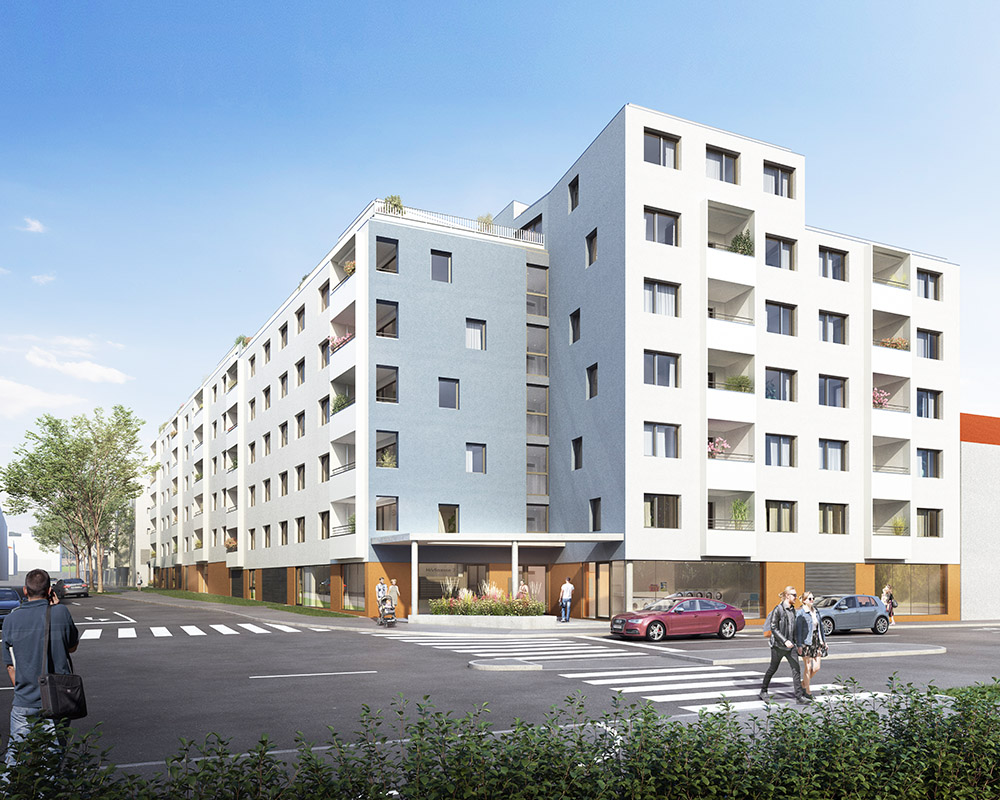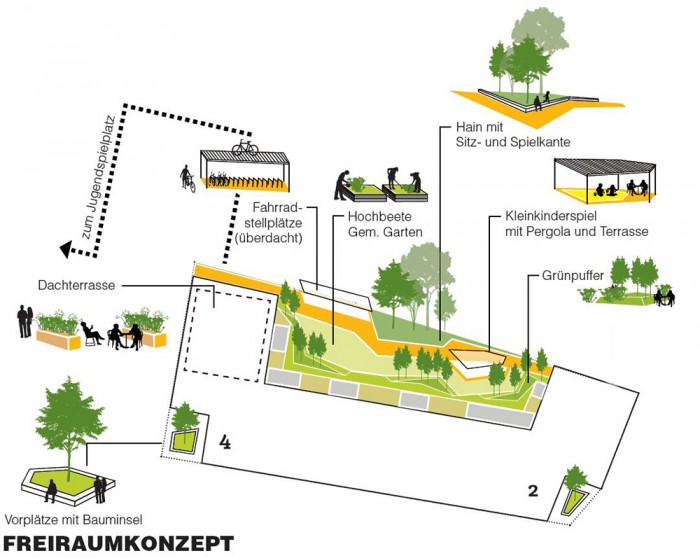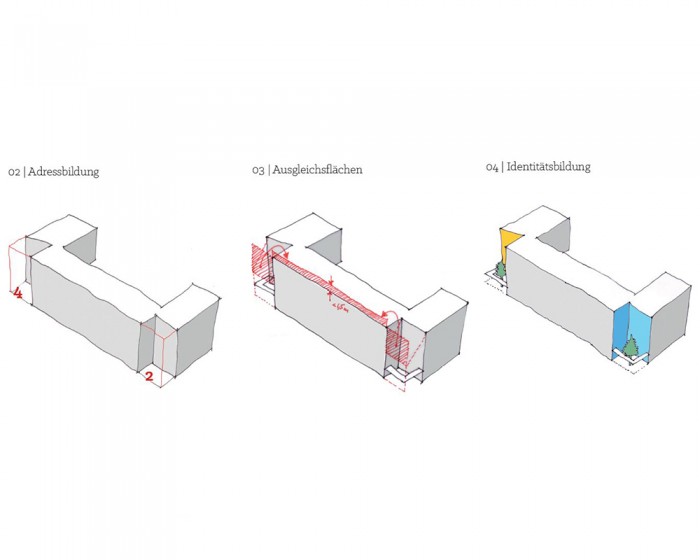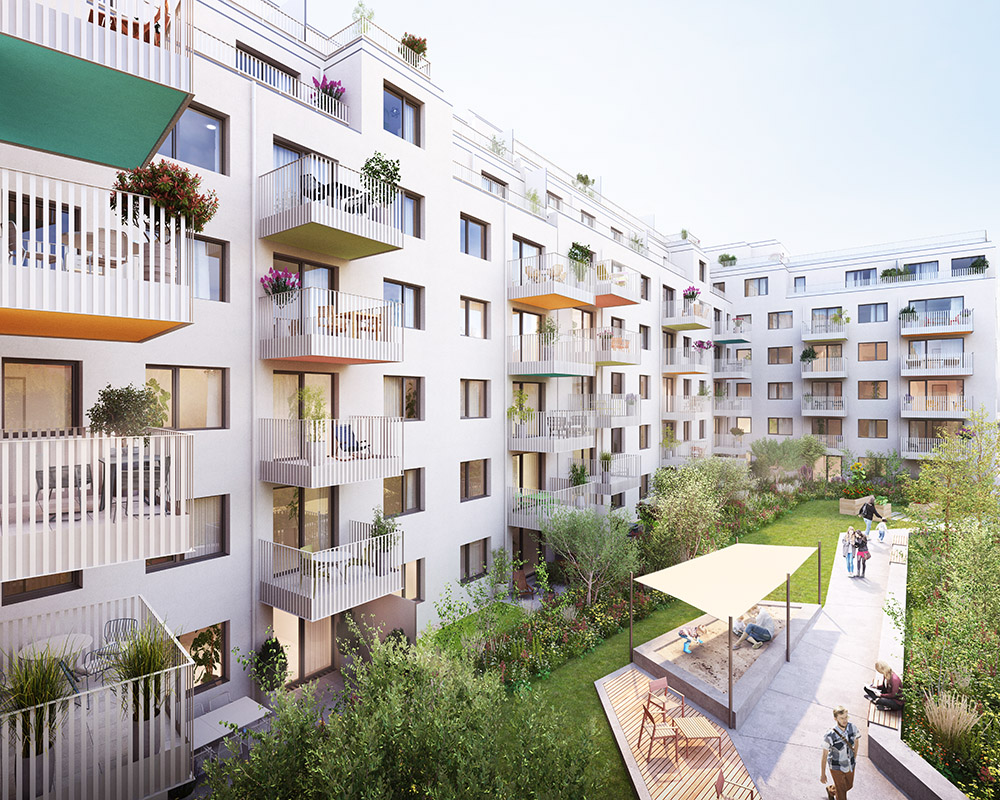 Project facts
Place: Hödlgasse 2-4, 1230 Vienna
Project Status:
Start of construction summer 2021
GFA residential with underground parking:
12,575 m²
Apartments:
99
Garages:
60
Residential Usable Space:
6,732 m²
:
Project Team
Partner
Client:
Sozialbau AG
Landscape design:
Carla Lo Landscape Architecture
Building physics:
Dipl. Ing. Astrid Laubenstein
HVAC and electrical:
BPS Engineering
Visualizations:
M&S Architects
Statics:
Civil Engineer Dipl.- Ing. Heinz Nemec