Forum Schönbrunn, 1120 Vienna
1st place in the expert evaluation procedure - we are creating a mix of two residential buildings and a multifunctional office building.
Winning a competition is a solid foundation for a challenging project. As general planners, we mastered all project challenges in good cooperation with the client and our planners and productively implemented our ideas from the competition. The final product is something to be proud of: with the "Edelstein" we have created an eye-catcher for the office building on Grünbergstraße. From here, the users have a great view over Schönbrunn. At the same time, the elongated office building shields the residential development behind it from the lively traffic on Grünbergstraße. The quiet inner courtyard above the underground car park below is landscaped and designed with play areas.
With public passages between the three structures, the forum is linked to the surrounding area. At the northeast corner of the complex stands a residential tower with a view on all sides. The elongated residential building stands parallel to the office building and has maisonettes with ground-level terraces in the inner courtyard. Above, there are 5 floors with generous loggias and for the apartments on the top two floors, including the penthouse apartment, there is a great view towards Schönbrunn.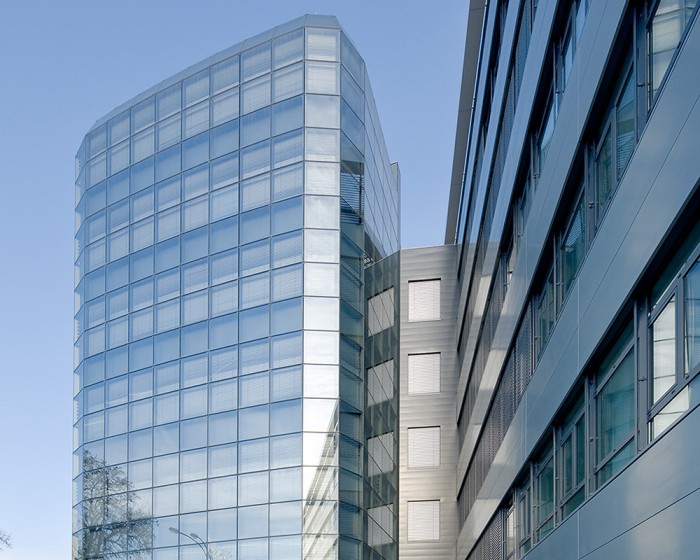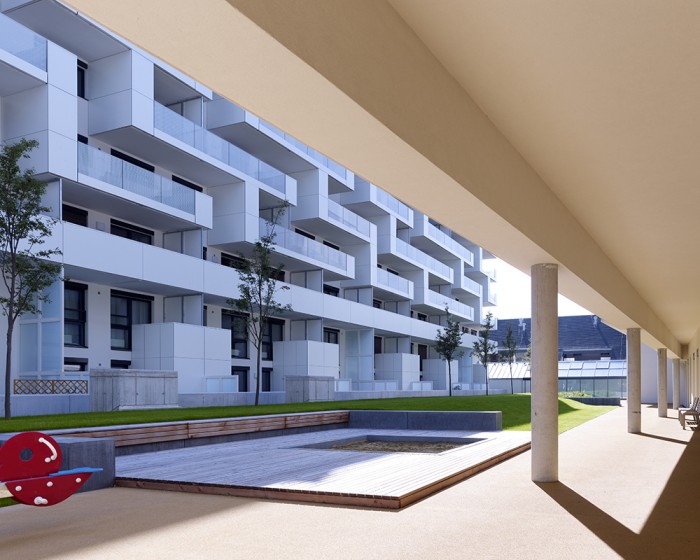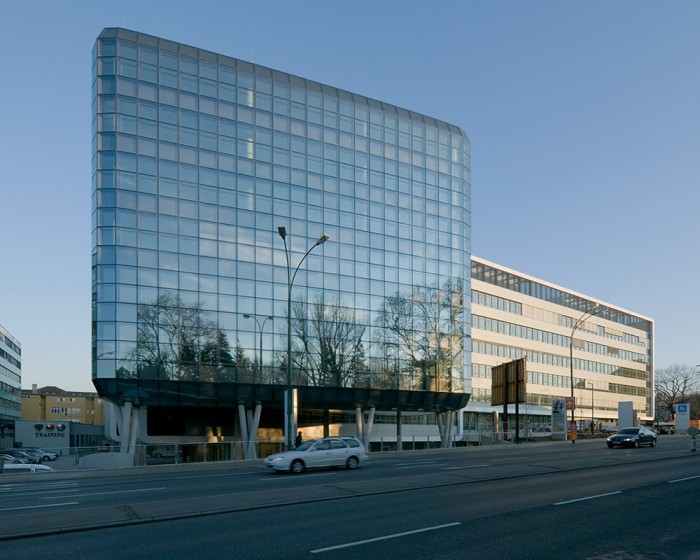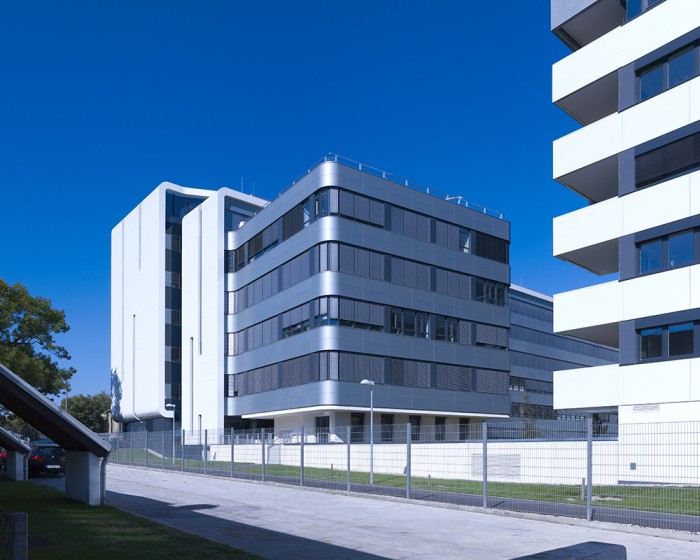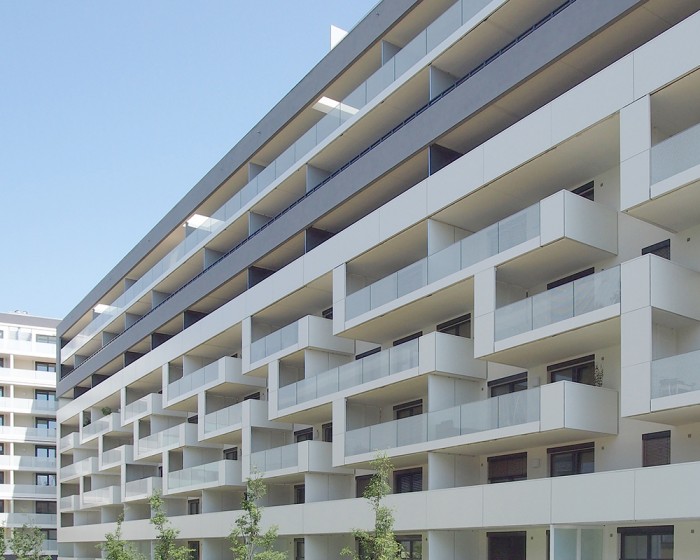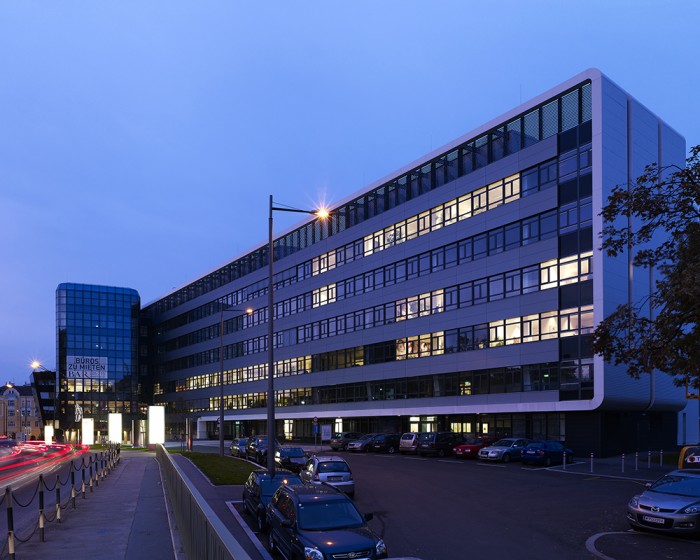 Project facts
Location: Grünbergstraße 15, Vienna, Austria
Zoning:
February 2010
Start of construction:
March 2010
Completion:
June 2012
Built-up area:
8,993 m²
Office:
13.360 m²
Apartments:
8,600 m²
Construction Costs:
36.8 million
Project Team