Residential building Wagramer Str., 1220 Vienna
Quality Living in Kagran
A residential project in the heart of Kagran. Despite the urban location on the busy Wagramer Straße, apartments with private gardens and open spaces of great quality are being created.
"Quality Living" is the motto that M&S Architekten have implemented for the client Raiffeisen Leasing. We built a total of 39 apartments. On the street side, a five-storey residential building with three attics was created. The 2- and 3-room apartments have spacious balconies facing the quiet and sunny courtyard side as well as terraces on the top floors. The special highlight are eight apartments in specially developed atrium houses in the quiet inner courtyard. The 6 ground floor apartments have private gardens.
With compact building structures, we achieved an ecological optimisation of the residential building and were also able to meet the demanding specifications in terms of cost efficiency.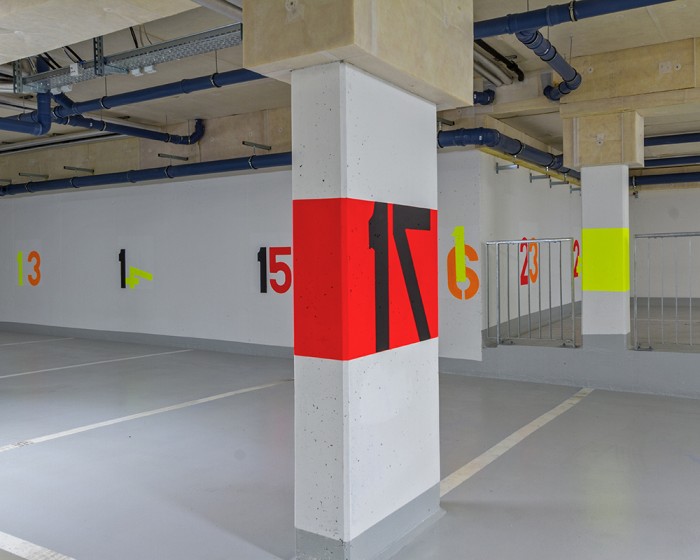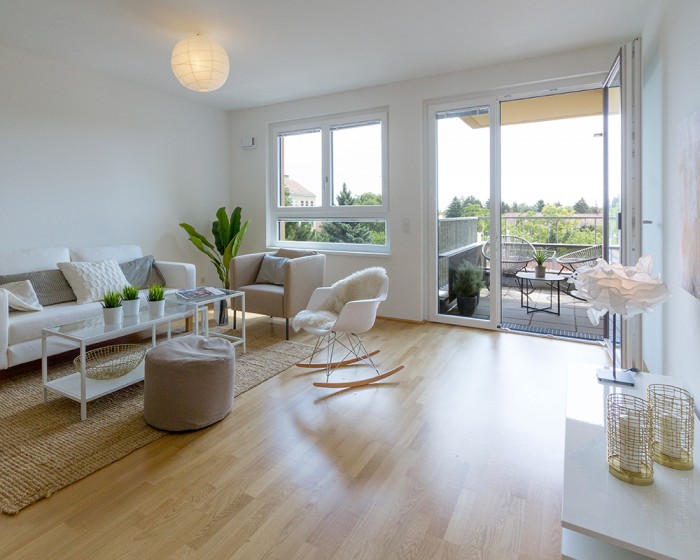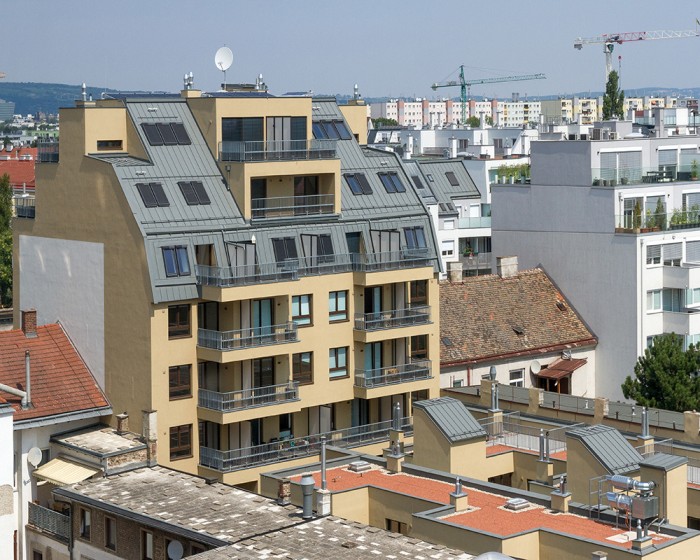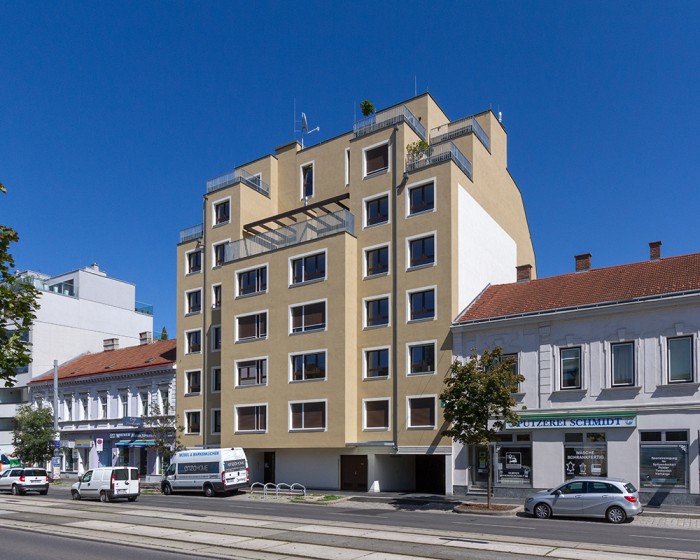 Project facts
Location: Wagramer Straße 120, Vienna
Project Team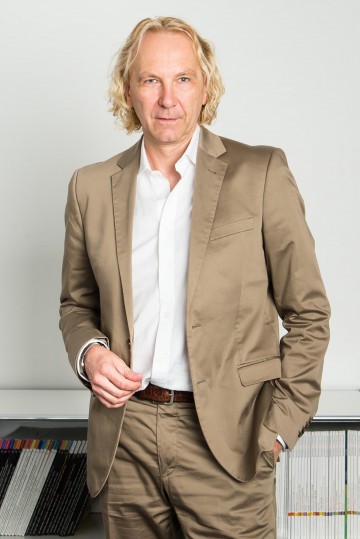 > Christian Mascha