Prangl branch, 8141 Premstätten
The existing locations were bursting at the seams. Premstätten and Vienna are newly built and geared to the future. Based on optimised logistics, the new headquarters create an identity both inside and out.
Back in 2007, we received the order from the family business for the general planning of two new company headquarters, one in Premstätten and one in Vienna. With perseverance and persistence, we have dedicated ourselves to this task over 10 years and have confirmed the trust placed in us. The project in Premstätten was implemented first and was thus the prototype for the even larger company headquarters in Vienna.
Recognizability is essential for identity. We saw our project task in putting the machines in the foreground. The colour scheme of the buildings is inspired by this idea and is restrained in silver-grey. The Prangl yellow only shows itself in a fine trace over the buildings. We have given the vehicles, cranes and work platforms plenty of space. The core of the facility, the administration, is kept central and economical. We have designed it as a floating head building, similar to the cranes' driver's cabins at a lofty height. With this "eye-catcher", which is clearly visible and effective in advertising on the motorway, you can't miss Prangl. To ensure that the vehicle fleet is always in view from the office, the administration is flanked by stage and accessory halls.
Since Prangl attaches particular importance to the efficient use of energy and water, the building was planned and equipped in accordance with a "Green Building" certification.
Christian Prangl
Successful cooperation
"The reality matches the planning. I am very happy, it has become very beautiful. At times I'm a little bit surprised by the dimensions, because in reality it looks much bigger than you can imagine on the plan. But I am very happy with the final result. Both in terms of the implementation of the architecture - that is, the work of the architects - and the implementation by the construction company. It was a good team."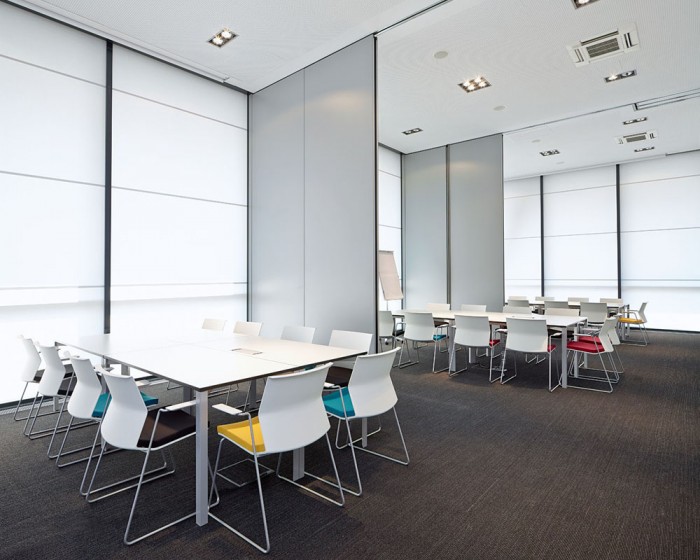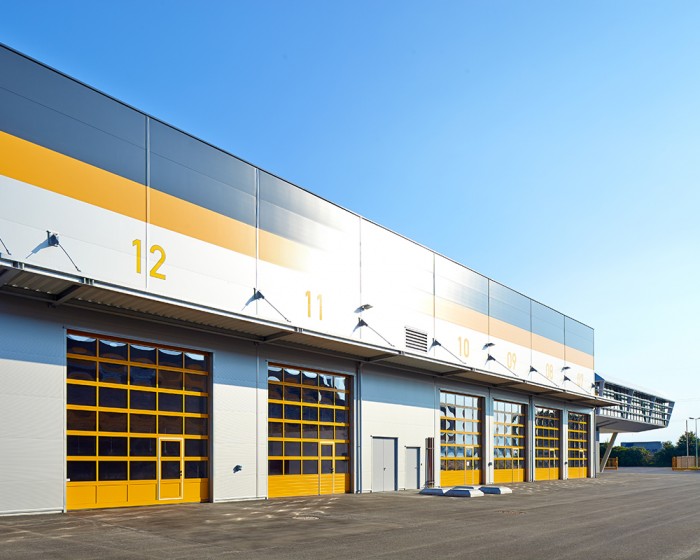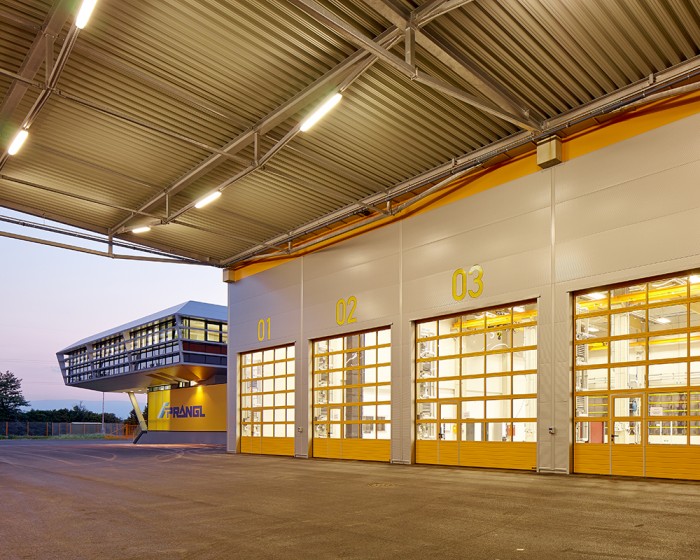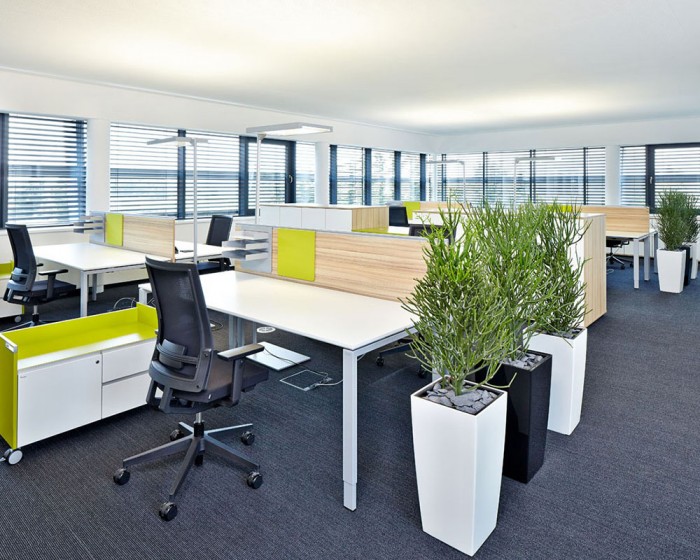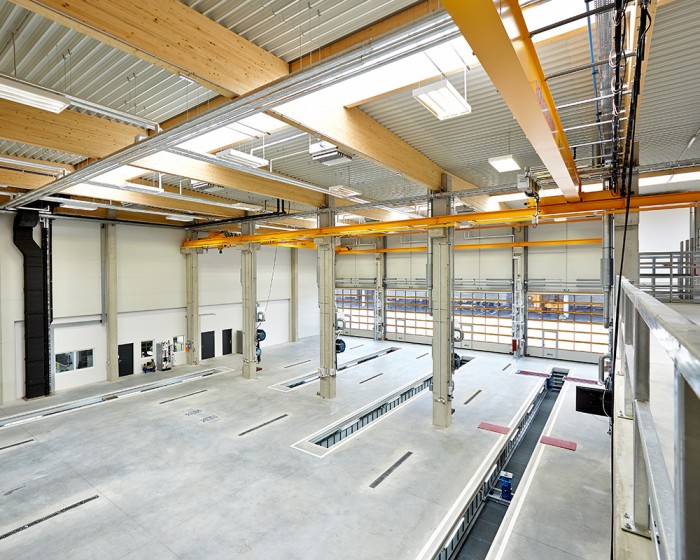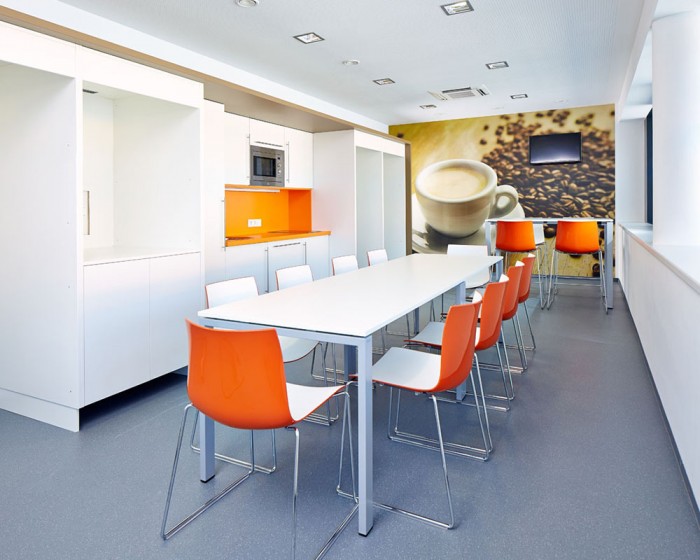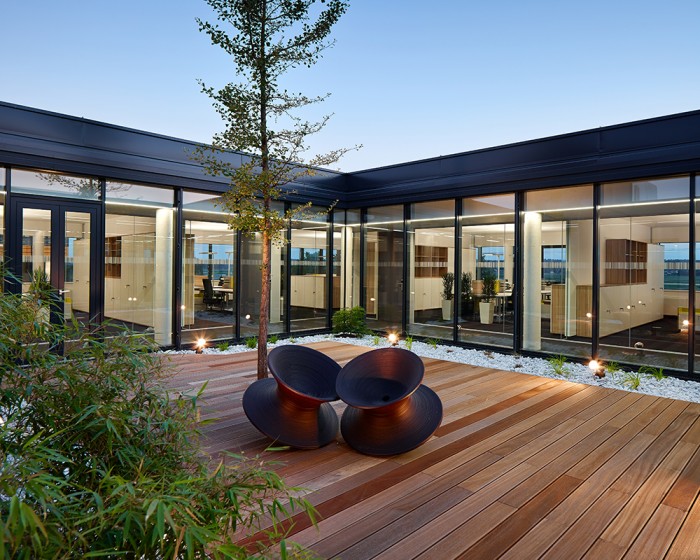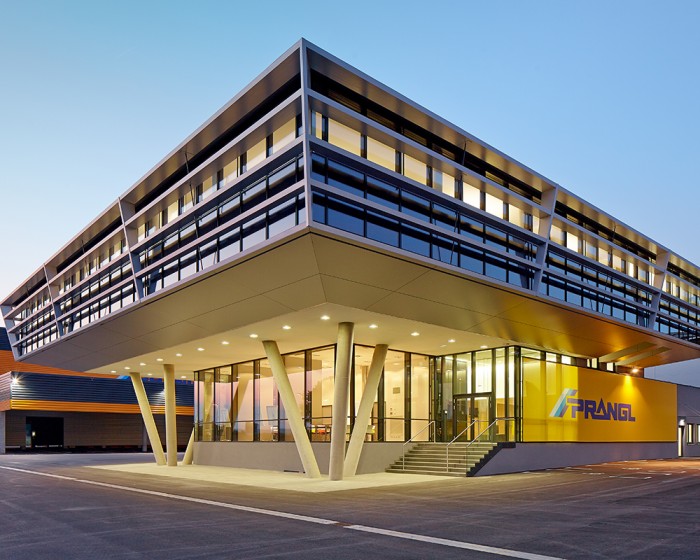 Project facts
Location: Lastenweg, Premstätten, Austria
Gross floor area:
14,448 m²
Contest win:
Project Team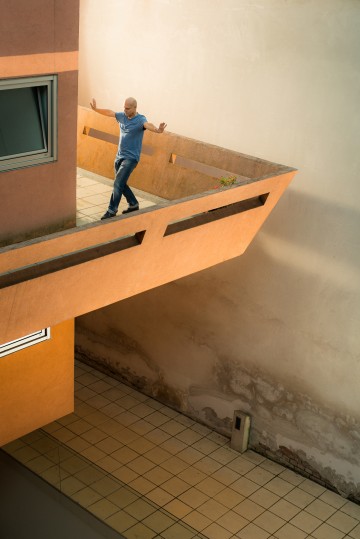 > Private: Harald Huscava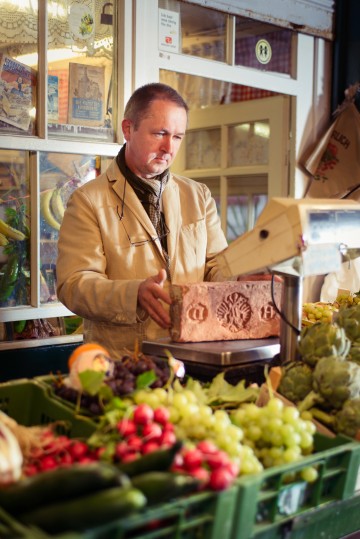 > Horst Fuchs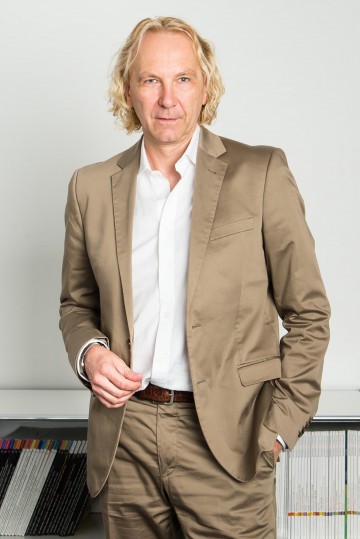 > Christian Mascha