Mortaraplatz residential building, 1200 Vienna
A complex with a communal centre: M&S Architects penetrate the perimeter block development and connect two buildings via a communal courtyard.
The starting point for this building project was a building permit that focused strongly on the utilization of the achievable square meters. However, the focus of M&S Architekten was on a socially sensible and high-quality concept. Therefore, the commercial areas had to give way to bright staircases, flexibly usable apartment layouts and communal zones.
From the outside, the building had to achieve two things due to the L-shaped plot: on the one hand, it had to be part of the square front of Mortaraplatz, and on the other hand, it had to close the gap in the Ospelgasse. Depending on the street frontage, M&S Architekten gave the building either a representative metal and fibre cement façade, or a silicate plaster façade that blends in well with the neighbouring buildings.
In the courtyard, a freestanding common room was realized, on the roof of which is the "green center": a colorful, sprawling, oversized flower bed. All residents can also share the terrace in the courtyard. All around, there are lawns and play areas. Red cubes with narrow-crowned trees and grasses are distributed here.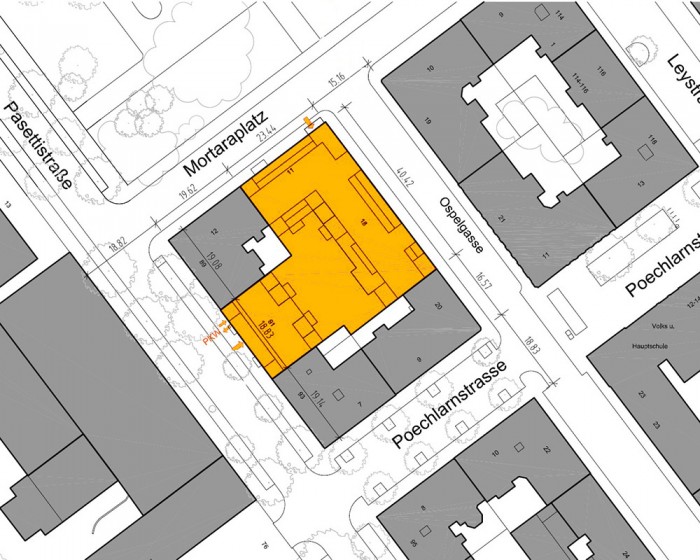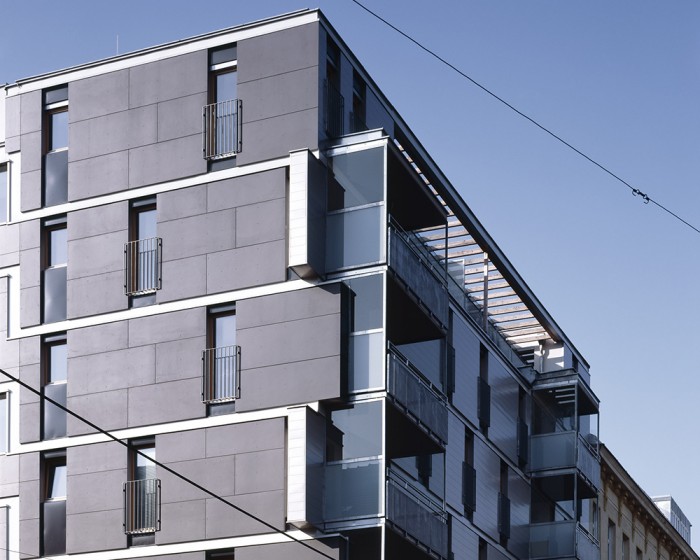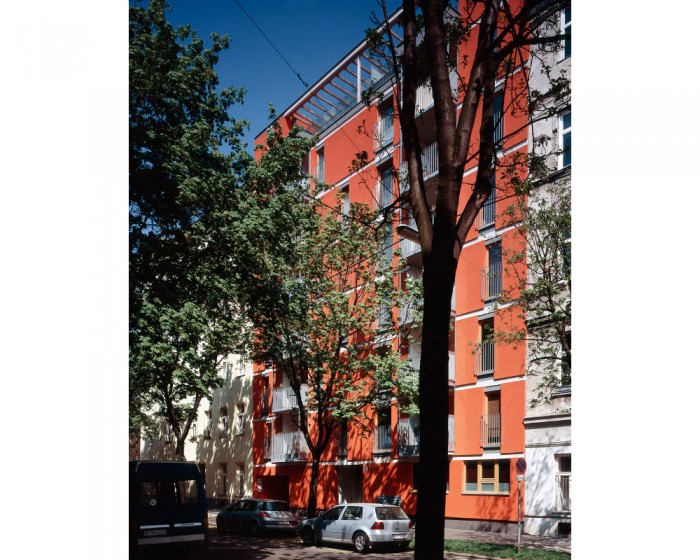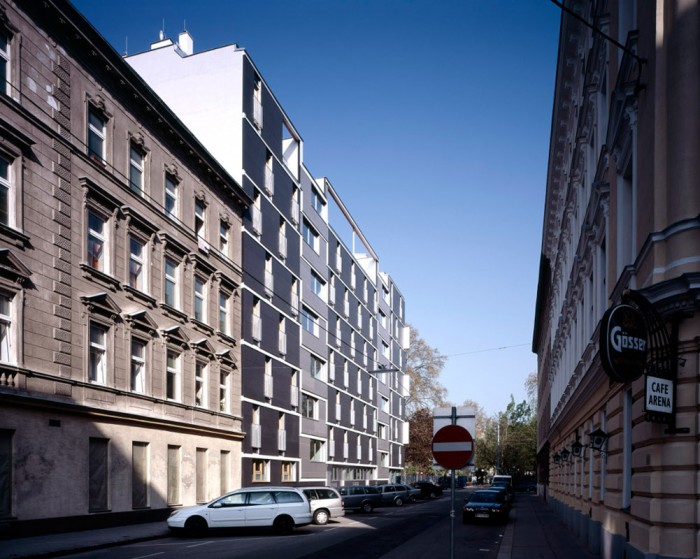 Project facts
Location: Mortaraplatz, Vienna, Austria
Usable Space:
5,980 m²
Apartments:
65 subsidized rental apartments
Project Team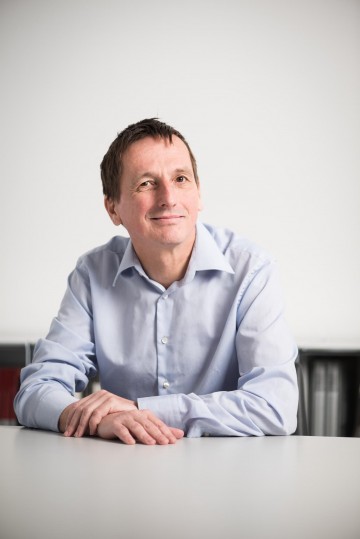 > Christian Seethaler