Residential building Donaufelder Straße, 1210 Vienna
Housing with a social core for the redensification of a heterogeneous environment on the outskirts of the city.
Zwischen niedrigen Nachbarbauten im vielfältigen Umfeld der Donaufelder Straße haben wir einen Wohnbau in städtebaulich sinnvoller Höhe platziert.
Mit einer Metallhülle gaben wir dem Bau eine ruhige Erscheinung nach außen, während die Fassade zum Hof durch Loggien und hellen Putz freundlich und lebendig ist.
Es wurden unterschiedliche Wohnungstypen mit flexiblen Grundrissen umgesetzt: im Erdgeschoß drei Maisonetten und im Regelgeschoß ein Zweispänner. Hier kann ein Zimmer hinzugeschaltet und der Essraum vom Wohnzimmer abgetrennt werden. Im Dachgeschoß haben wir statt der üblichen Großwohnung drei kleinere Wohnungen mit einem durchgesteckten Wohn-, Ess- und Kochraum realisiert.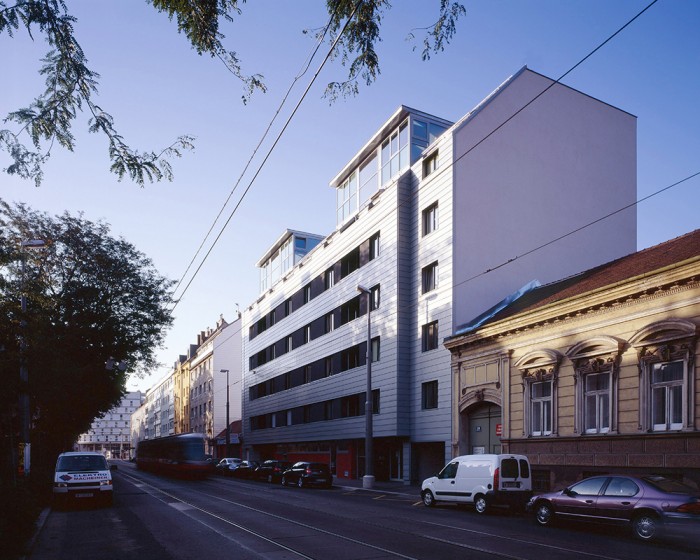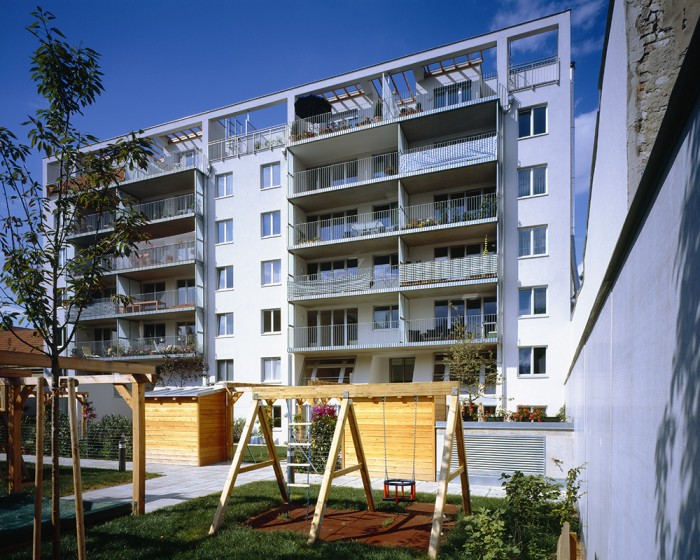 Project Team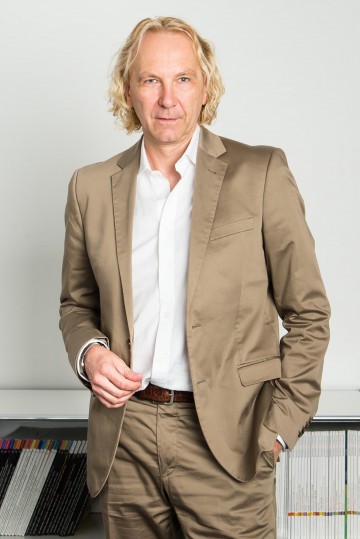 > Christian Mascha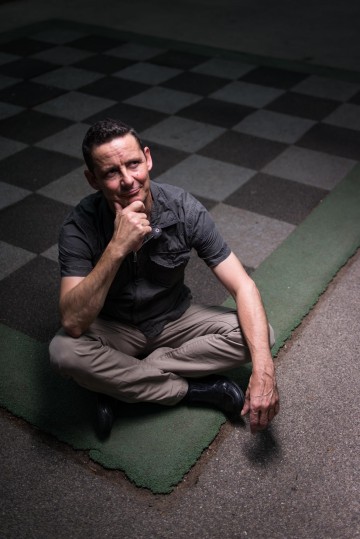 > Claude Giger