Florido Liner, 1210 Vienna
In the heart of Floridsdorf, right next to the railway and underground station, we are constructing a residential, commercial and office building as ARGE M&S eckilibre. The property presented us with some planning challenges.
The elongated building site directly on the railway clearly has its most important access point at the corner of Schlosshofer Straße and Karl-Waldbrunner-Platz. The façade of the head building with the residential use is emphasized in terms of design. The elongated office façade, on the other hand, is restrained. Because no open areas for the apartments made sense due to the frequency of use, we tried to create a combination of openness and protection through the window formats.
On the ground floor there is a retailer and a double parking facility for cars, as no underground parking was feasible with the subway's turning facility below. In the execution it must be considered that for the entire building an electrical separation is produced opposite the subway.
The entire structural design of the building takes into account the load application points of the subway structure specified by Wiener Linien. In order to be able to realise the desired storeys, the building is being erected in lightweight timber construction. Only the outer walls facing the railway embankment are solid for sound insulation reasons.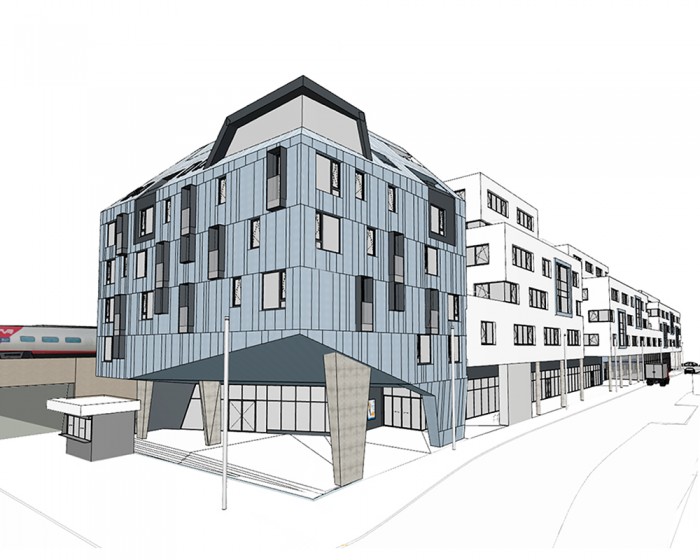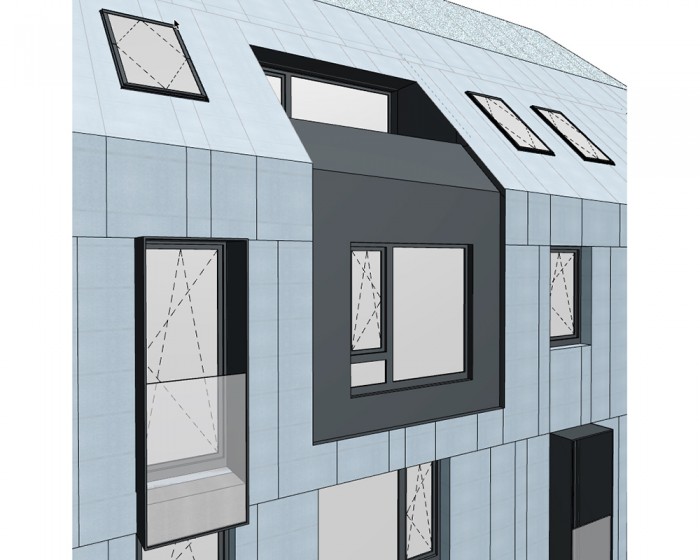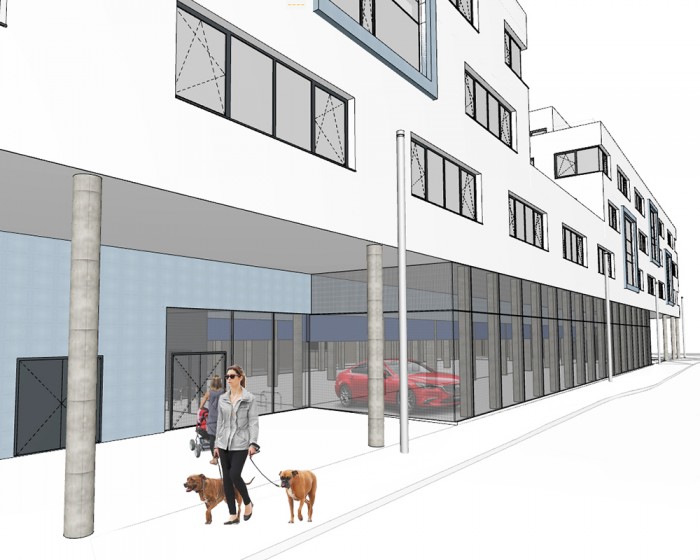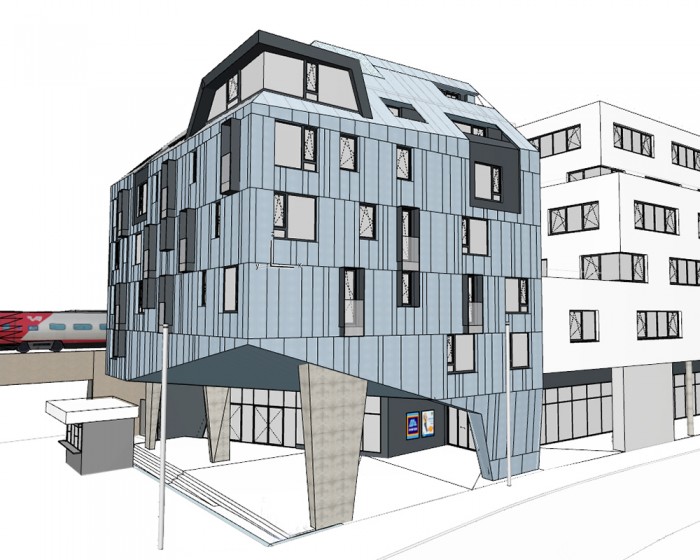 Project facts
Location: Schloßhofer Straße 17, Vienna, Austria
Usable Space:
residential: 1,090 m², retail: 1,530 m², office: 9,900 m²
Construction costs:
25 million
Apartments:
18
Project Team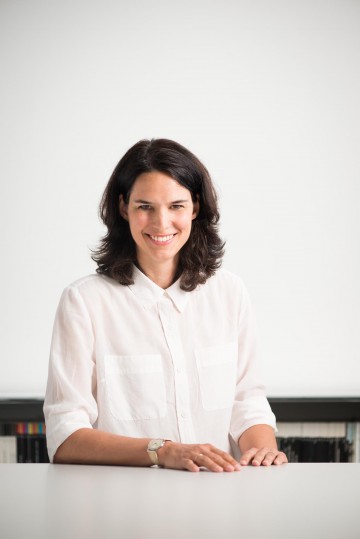 > Deirdre Zipp
Partner
ARGE Partner :
eckilibre
Client:
Construct
statics:
Engineering office ste.p ZT GmbH
Structuralphysics:
Perissutti & Strobach Bauingenieure GmbH
Building services:
ERNST Haustechnik GesmbH & Co KG
Electrical:
Elektro GÖBL GmbH
Fire protection:
IMS fire protection planning
Traffic planner:
Rosinak & Parnter ZT GmbH